Primary tabs
RETRACTABLE TRUCK BED COVER FOR UTILITY TRUCKS
The Contractor Workhorse. A job site necessity, our Retractable Utility Bed Cover is designed for service trucks. It's available as a manual, spring-action cover or with an electric motor for hands-free, remote operation.
RETRACTABLE UTILITY BED COVER FEATURES
Available in manual and electric.
Designed specifically for service-body applications. Fits most 8' and 9' models, longer lengths available.
Secure, attractive storage for tools and equipment.
Made with tough, black, powder-coated aluminum panels, interlocked for strength and durability.
Cover retracts into a front canister for full, easy access to the truck bed.
Fully secure when closed even when the tailgate is unlocked.
ELECTRIC COVER FEATURES
Electro-magnetic brake locks the cover in any position.
Drive system release mechanism allows opening during a power failure or emergency.
Patented silicone weather hinge provides a tight seal between aluminum panels.
Operating switch can be located in the cab, an exterior locking compartment or both.
MANUAL COVER FEATURES
Heavy-duty spring helps retract the cover smoothly.
Built-in pull strap engages the latch at 12" intervals.
Mechanical weather hinge provides a tight seal between aluminum panels.
Independent latch and lock handle system offset to driver side.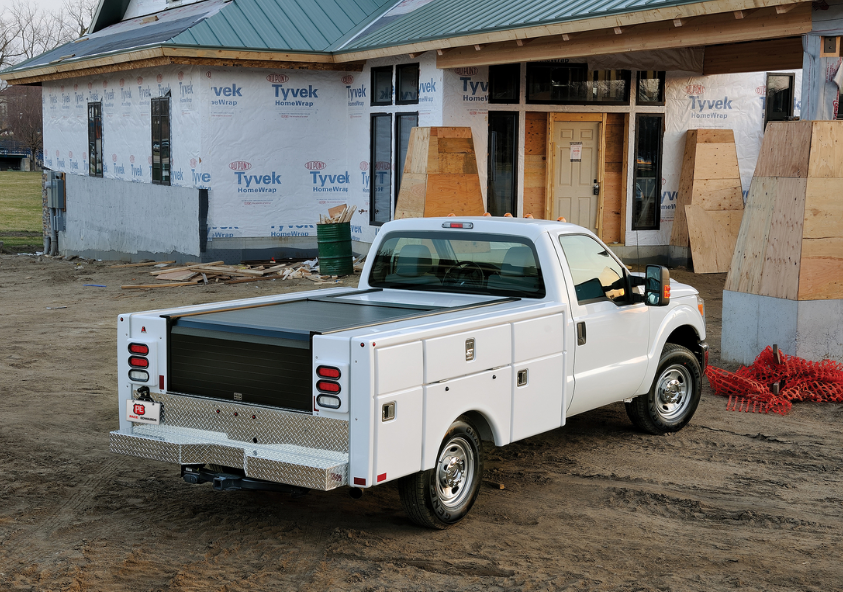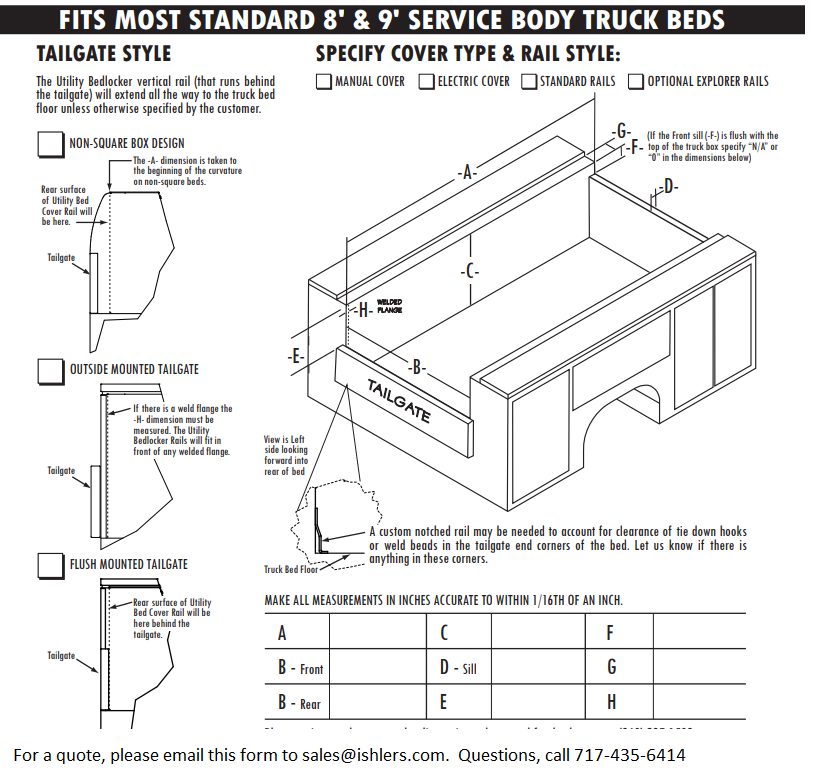 Tonneau Covers
Commercial/Work/Fleet