Primary tabs
VanGuard Wall Liners are designed to match
the interior van contour for maximum protection.
But then what would you expect from Pendaform — the automotive
industry leader in providing highly engineered, top-quality bed
protection and storage solutions for over four decades. All reasons our
commercial grade protection systems for vans are the perfect solution.
Looking for maximum protection? Look to VanGuard Wall
Liners for the dent, scratch and gouge resistance that
answers todays transit workforce demands. It's light weight
and easy cleaning. Installation is simple thanks to our design
flexibility that easily accommodates a variety of vehicles.
VanGuard Features
COMMERCIAL GRADE PROTECTION
Its heavy duty gauge comes from using High Density Polyethylene. Getting maximum protection from dents, scratches, gouges and chemical resistant spills has never been better. Perfect for today's transit workforce demands and why we offer a Limited Lifetime Warranty.
QUIET
VanGuard Wall Liners are precision molded to fit all van and transit wall panels resulting in a quiet, stress free ride. Our specialists are disciplined to an exacting process that keeps these wall panels from rattling and squeaking now and going forward.
EASY TO INSTALL
You'll find that modifications are not needed to adjust to each van type. It gets better - removable wall panel fasteners allow for running wiring or future customizing. No matter the future configurations, these panels won't be destroyed making them totally re-useable and more economical.
SOLID EXPERIENCE
VanGuard Wall Liners provide the user with a very good experience. To begin with, the floor is designed with anti-slip attributes and a lip that provides spill containment. Its panels and floor that are easily removed for effortless power wash cleaning and re-assembling. To combat darkness in the cargo area, all wall panels are made to be light gray—not the dark black others offer. You'll even find them to provide better style and appearance.
INSULATION OPTION
As an option, order VanGuard Wall Liners with an insulation factor of 4.2. These wall Liners are also antimicrobial to protect against mold and provide fiberfree, providing higher indoor air quality. Operators will be warmer in the winter and cooler in the summer adding to improved conditions and productivity.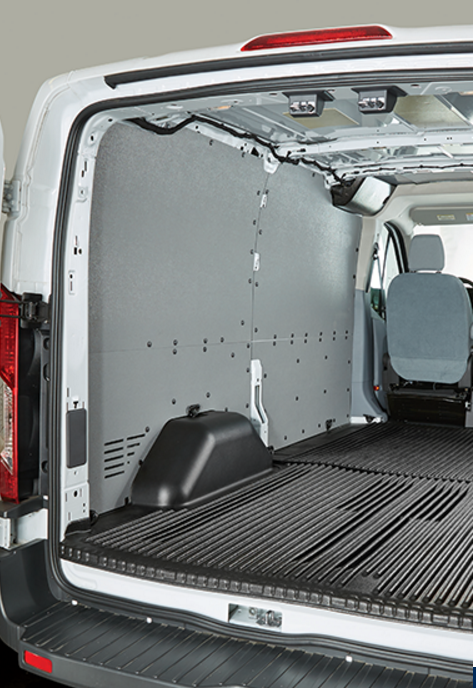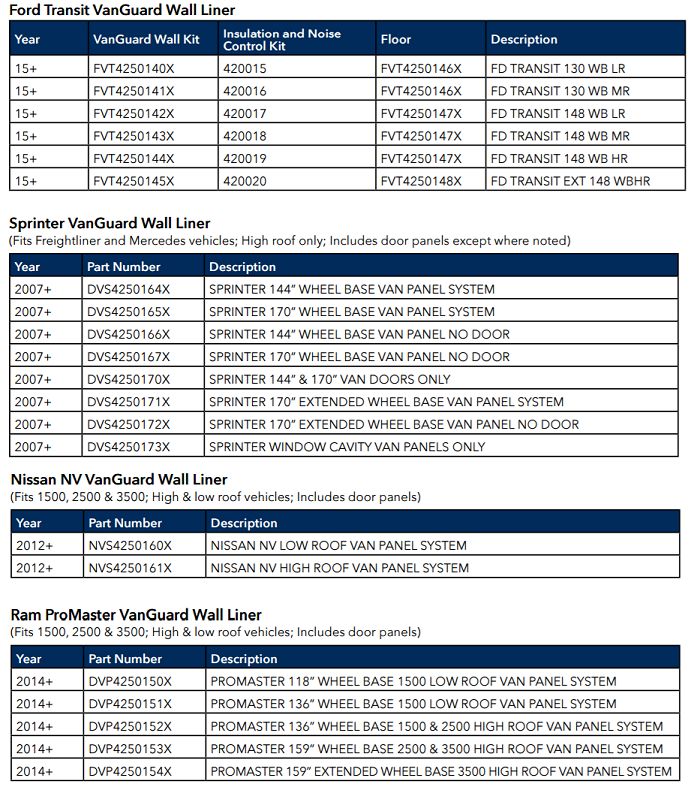 PendaForm Van Panels - Ram ProMaster Installation
Commercial/Work/Fleet