Primary tabs
The Impact Liner is the most unique and innovative truck bed liner on the market. Made from a combination of our Impact TPO and BedRug Fiber materials, the Impact Liner offers good looks and durable bed and cargo protection. Despite the plush appearance, the BedRug Fiber material on the Impact Liner is NOT carpet but rather 100% polypropylene, making it rugged enough to stand up to any punishment you put it through, and at the same time, it's gentle enough to protect your most precious cargo.
The Impact Liner capitalizes on the positive qualities of a spray-in liner without all of the negative limitations. The Impact TPO material on the bed floor is bonded to a 100% polypropylene foam backing. The non-abrasive backing will not damage the finish of your truck bed. Its 3/4" of closed cell foam padding provides impact resistance not available with spray-in liners. This protects your truck bed, your cargo, and your knees when climbing in and out of the bed. The Impact Liners are designed for folks who work out of their trucks. From gravel and cinder blocks one day to antiques and camping equipment the next, the Impact Liner handles it all. The Impact Liner is made with material that is fade and UV resistant, impervious to chemicals such as bleach, diesel fuel and even battery acid, and it will not mold or mildew. You can buy Impact Liners with confidence because they carry a limited lifetime warranty against manufacturing defects.
Benefits:
• Rugged construction handles heavy cargo
• Protects your cargo and your truck bed
• Anti-skid TPO composite surface on the bed floor & tailgate
• ¾" thick padded floor gives you impact protection & is easy on the knees
• BedRug Fiber material on the front and sides gives you a plush look & extra protection
• Integrated tailgate gap guard hinge keeps dirt & dust out of your truck bed
• Designed for exterior use – UV, chemical, & stain resistant, will not absorb water
• Easily cleaned with just water
• Made in the USA
SALE! Only $475.00/Installed!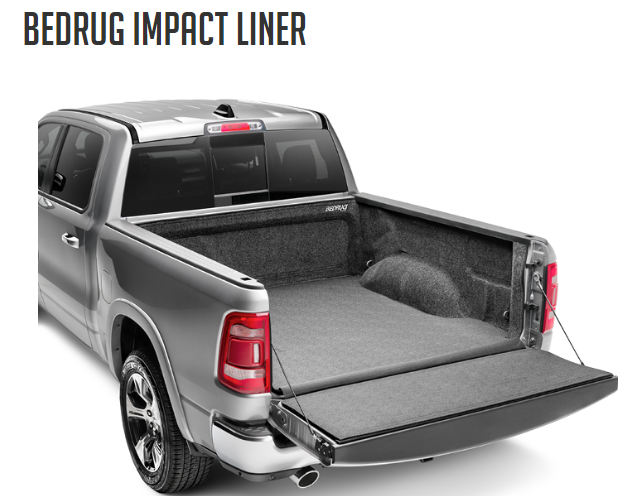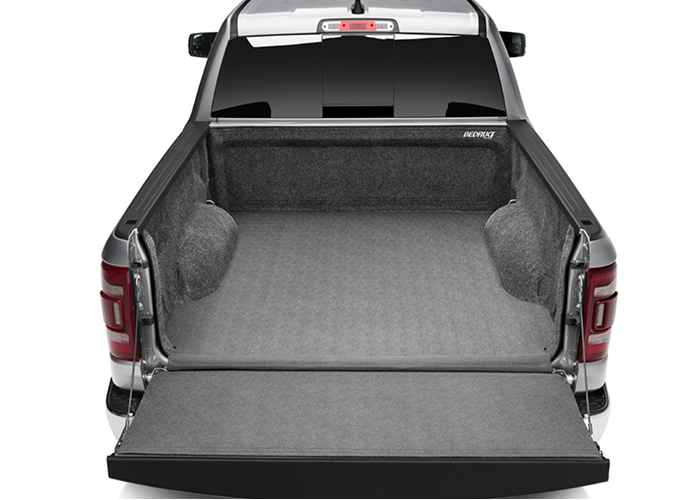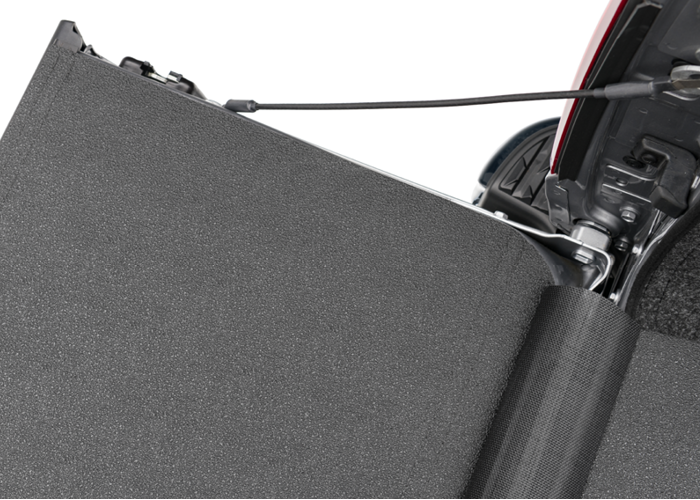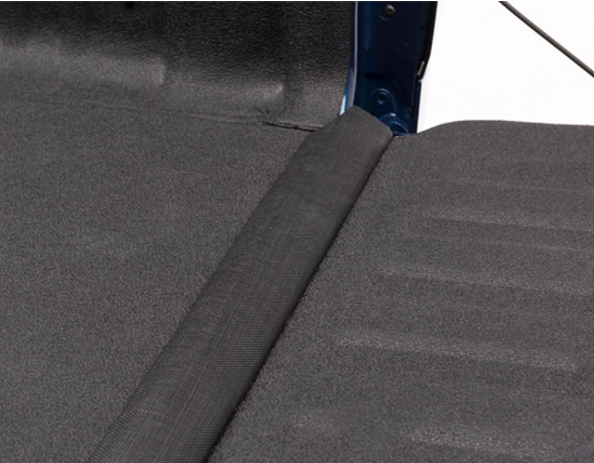 Truck Bed Protection
Bed Tread Truck Bedliner