Primary tabs
Features:
Gives your truck a sleek, low profile look
Allows you to use 100% of your truck bed
Vinyl top adds style & helps keep water out of your bed
Slat caps give the aluminum slats a finished look
Dual latching so you can open the cover from either side
Can handle up to 400lbs of distributed weight
Turns your truck bed into a vault with the tailgate locked
Storage straps keep cover secure and out of the way while open
Easy, clamp-on installation, no special tools needed
Made in the USA - Yankton, SD
Description:
Cover and secure your truck bed with the understated style of a TruXedo Titanium tonneau cover! You'll get the functionality of a roll-up cover combined with the security of an aluminum hard cover. TruXedo constructs the Titanium using linked aluminum slats that are then bonded to their industrial-quality vinyl. The vinyl is the same UV resistant, leather grain fabric TruXedo uses in their other tonneau covers. Since the Titanium is designed as a roll-up truck bed cover, you'll be able to fully utilize 100% of your truck bed when needed. A pair of straps located at the front of your bed will keep the cover from unrolling and getting in the way. Just like other TruXedo tonneau covers, Titanium installs easily with clamp-on rails that sit between your truck bed rails to give you a nice, low profile look. You won't need to do any cutting or drilling and there is no need for any special tools.
Dual latches allow you to open the cover from either side of the truck bed and if you lock your tailgate, your truck bed will become as secure as Fort Knox! Get your TruXedo Titanium tonneau cover today and experience a truck bed cover like no other. Nothing can compare to the functionality of a roll-up combined with the security and durability of a hard cover for your truck!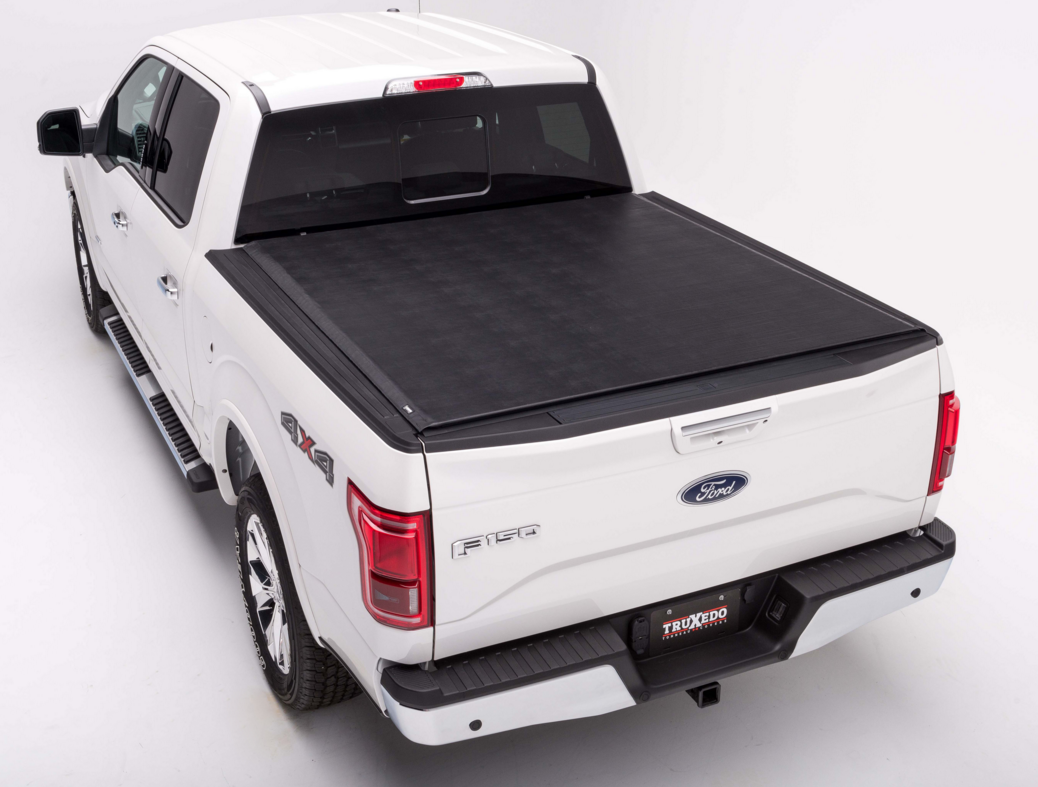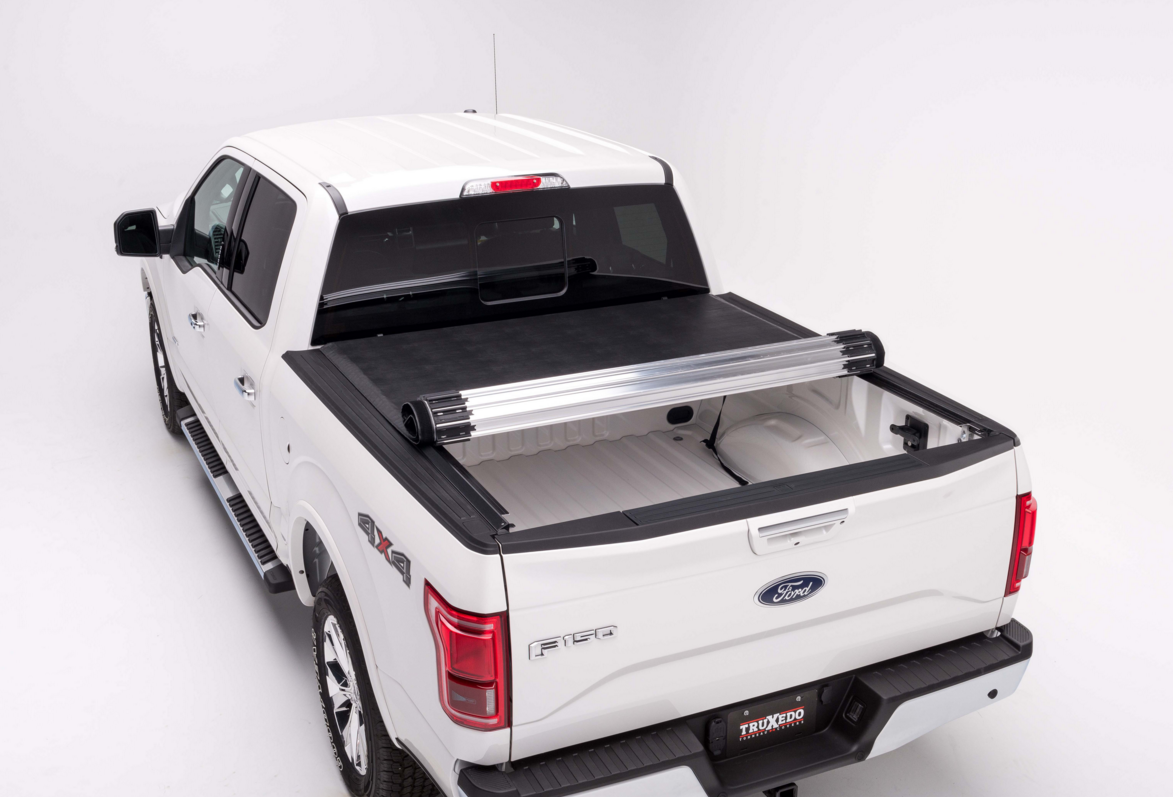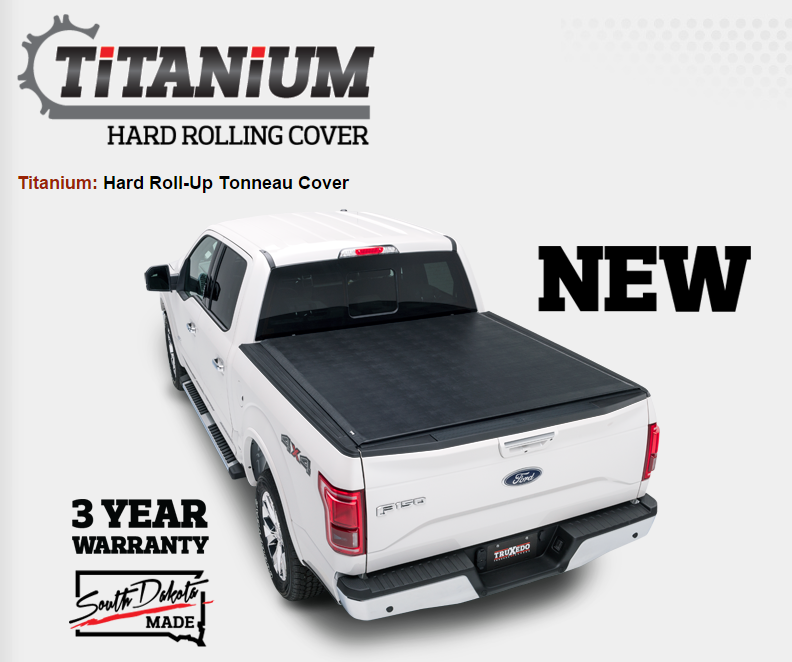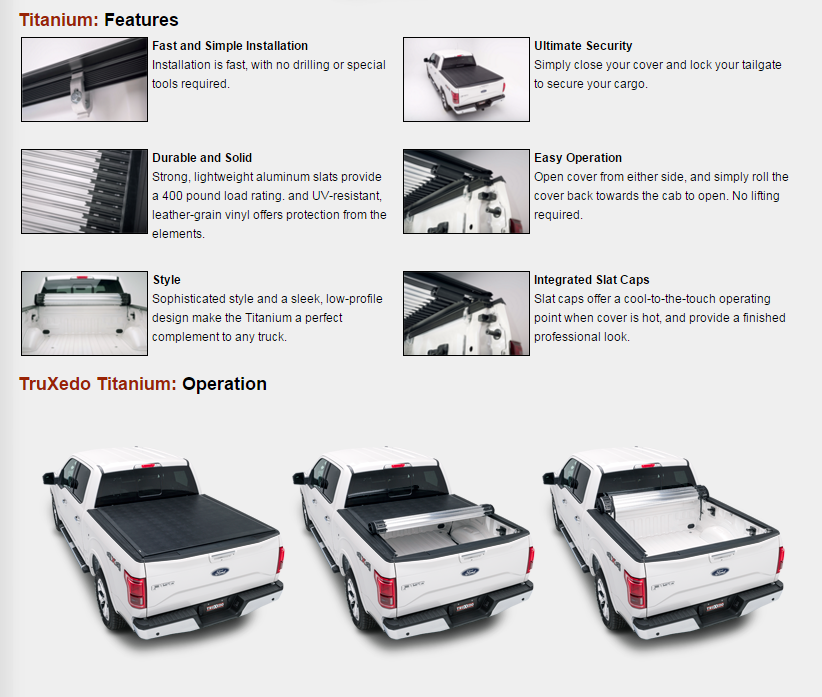 TruXedo's new Titanium hard rolling tonneau cover - features and benefits

TruXedo Titanium hard rolling tonneau cover - Installation
Tonneau Covers
Truxedo