Primary tabs
Truxedo Deuce Soft Tonneau Cover:
Dual Front Latching System
Quick-release latching system on the 30-inch wide front panel makes bed entry convenient from both driver and passenger sides of truck.
Low-Profile Design
Mounted inside the rail, sits lower than 3/4" above truck bed. Improves the appearance of any truck.
Automatic Tension Control
Rear-mounted controls self-adjusts to keep the cover tight in fluctuating temperatures.
Easy-to-Install & Remove
Pre-assembled, quick attach cover system and no-drill clamps make installation time less than 20 minutes.
Tough & Ready
The new Deuce stands up to real-life conditions and still maintains clean good looks.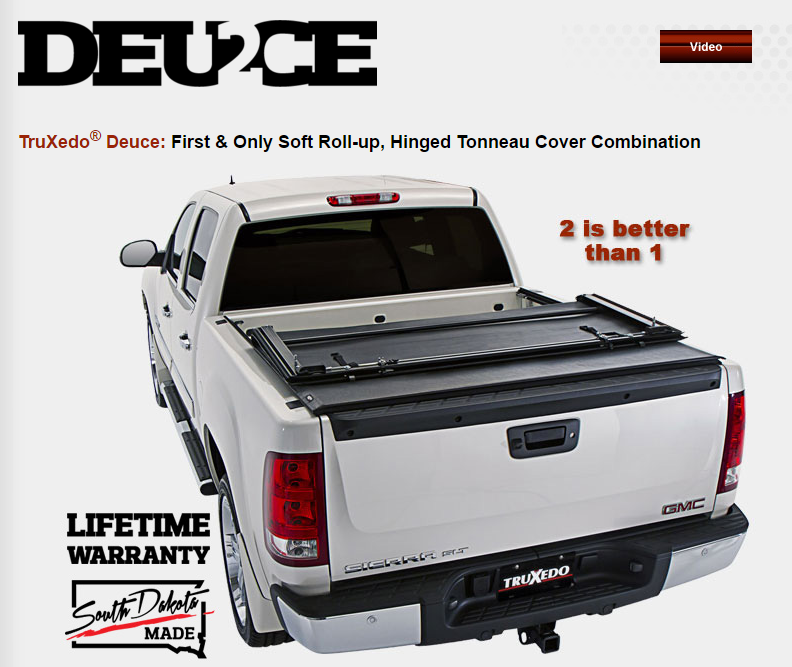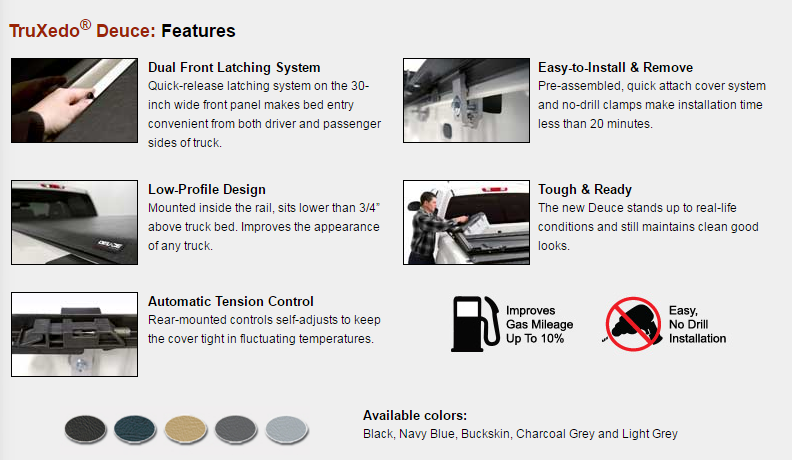 trx-deuce.wmv
Tonneau Covers
Truxedo