Primary tabs
Vortrak Retractable Cover- $1575.00 Installed
The Vortrak retractable truck bed cover by BAK is constructed of ½" thick aluminum slats that easily glide along heavy-duty aluminum rails that mount flush with the truck bed caps, providing a sleek, low-profile look. When fully retracted, the system neatly stows into a space-saving, spring-loaded canister, and can be pulled out quickly and easily with the included strap.
In addition to the fully opened and closed positions, the Vortrak can be locked into place in two additional locations of your choice. The Vortrak can be installed easily without the use of a drill or special tools, is Made in the USA and comes backed by a 2-year warranty.
FEATURES
Stylish Matte Finish
1/2" Thick Aluminum Slats
Rolls up into Spring-Loaded Canister
Two Additional Locking Positions along the rail
Simple Release Cables Open the Cover from Either Side
INSTALLATION
Please feel free to make use of the BAK Vortrak retractable tonneau cover installation instructions below to assist you with the installation of your Vortrak truck bed cover.
If you have further questions or need technical assistance with the install of any BAK Vortrak truck bed cover, please call one of our knowledgeable installation experts at 818-365-9000 or Contact Us and we will be happy to assist you
WARRANTY
BAK® Industries ("BAK") warrants your Vortrak retractable truck bed cover to be structurally free from defects in material and workmanship for 2 Year Limited Warranty period from the retail date of purchase.
Warranty registration must be on file and/or proof of original purchase (detailed and dated receipt) required for warranty service. Warranty is nontransferable and applies to the original purchaser of the BAK product only.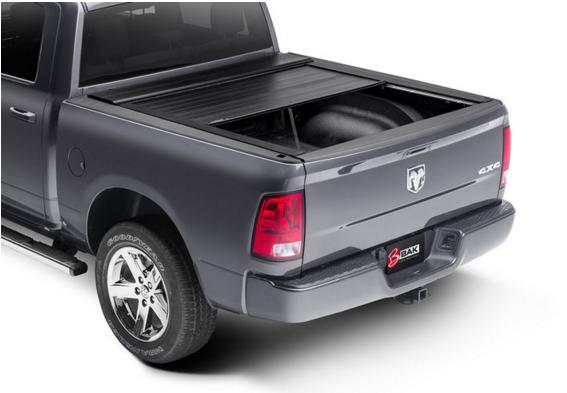 BAK Vortrak - Premium Matte Black Retractable Truck Bed Cover - Installation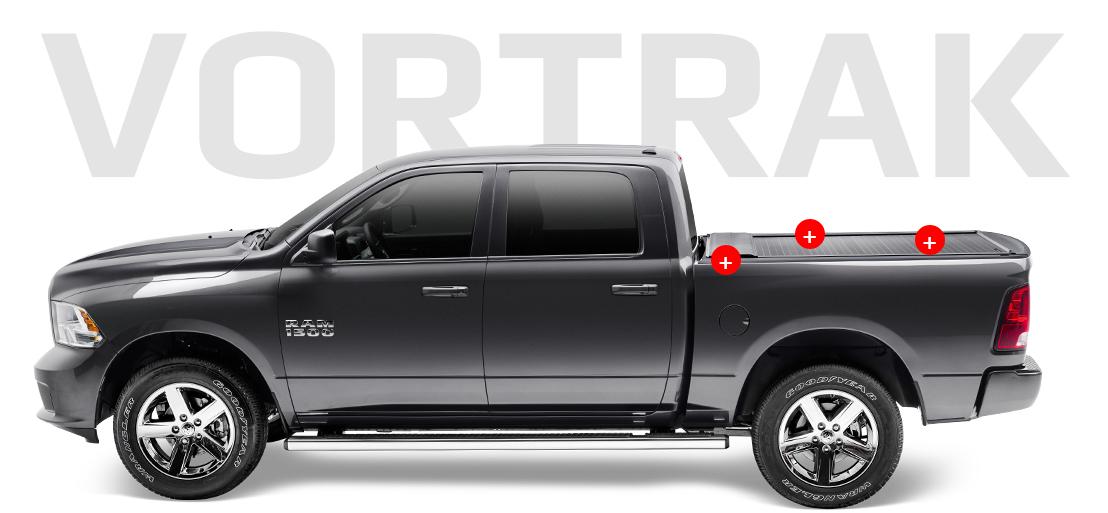 Bak Flip Tonneau Cover
Tonneau Covers