Primary tabs
SWITCHBLADE FEATURES
Installs in minutes; easy to remove just as quickly.
Continuous Tension Spring™ helps cover retract smoothly and easily in just seconds.
Removable canister for total truck bed access and maximum cargo capacity.
Cover features Pace's ArmorTek™ construction – a weather-resistant, padded polymer bonded to rigid aluminum panels for a soft-cover look.
Full-width handle makes opening or closing the cover from either side a breeze.
Convenient pull strap. No need to climb into truck bed to operate.
No-drill, clamp-in design for quick and drill-free installation.
Requires only a Phillips screwdriver and 7/16" wrench for installation and removal.
Allows full rear visibility.
Designed specifically for crew-cab, extra-short-bed trucks.
One-year limited warranty.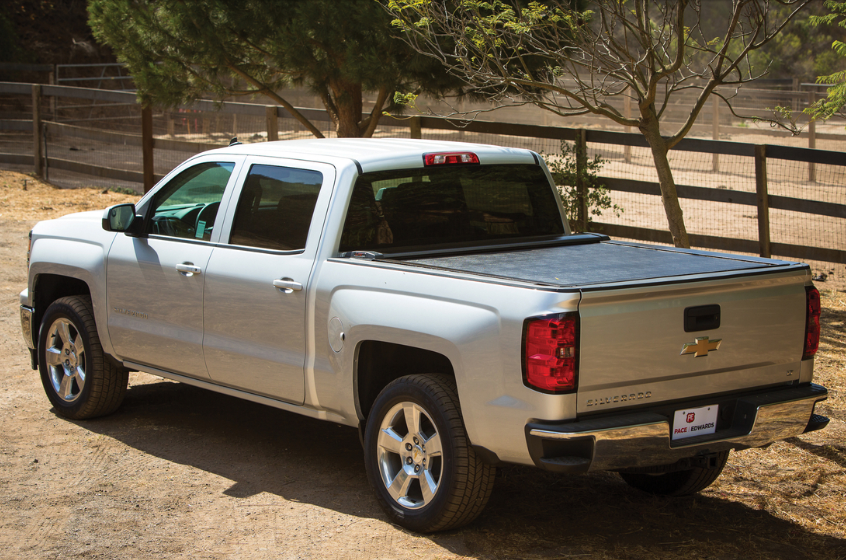 Tonneau Covers