Primary tabs
N-FAB Wheel To Wheel Nerf Steps (Black) Glossy or Matte Black $499.00 Installed!
N-Fab is the industry leader in making quality Nerf-Bars, Pre-Runners and other Off-Road accessories. Design and manufacture for the strongest, most durable and best looking products available in the industry today. N-Fab is committed to building a heavy duty, high end, high quality tubular parts for all the latest trucks and SUVs dating back to the 80s. N-Fab use heavier gauge .084 wall steel, with an all welded one piece construction. They also Zinc coat each part for better corrosion protection. Lastly N-Fab uses a thick layer of high gloss powder-coating for a long lasting finish coat.
Manufactured from heavy-duty steel
Available in gloss or textured black finishes
Supports up to 465 pounds
Unique hooped step design
Easy install process
Made in USA (Houston, TX)
Limited lifetime warranty on the bar, and a 5 year warranty on the finish
N-Fab black Hooped nerf bars are the top of the line when it comes to hooped style steps. Setting themselves apart from the rest with their superior style and craftsmanship, you cannot go wrong when you choose N-Fab. Unlike traditional bars, hooped steps offer an additional drop down for an even easier stepping ability.

Manufactured from heavy-duty steel, each hooped step bar is coated in either a gloss or textured black finish. N-Fab hooped nerfs have a weight capacity up to a whopping 465 pounds. So not only do they look totally wicked, but they can stand up to daily use as well!

Each vehicle specific fitment has a quick and easy mounting process. This way, you won't have to spend hours installing and instead you can be driving around with your new accessory. Being proudly made in the USA, buy the best of the best with the N-Fab black Hooped nerf bars.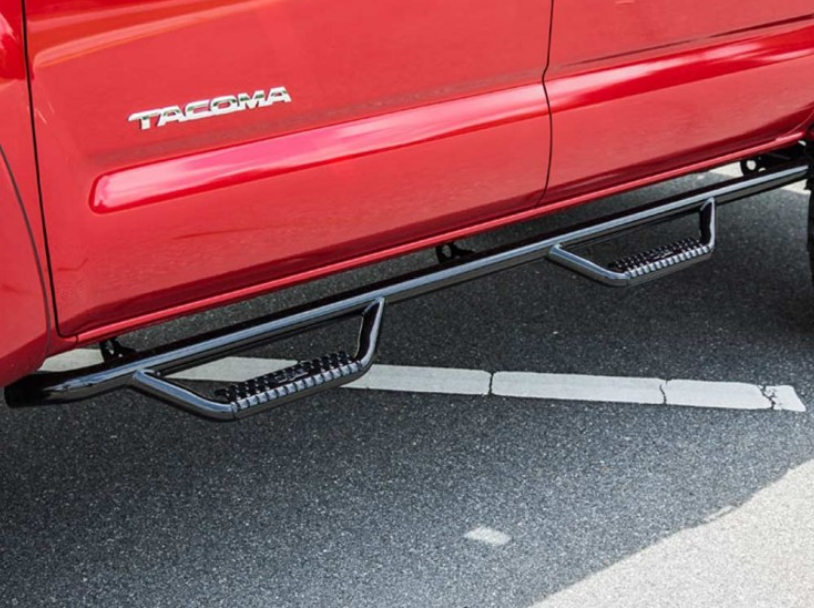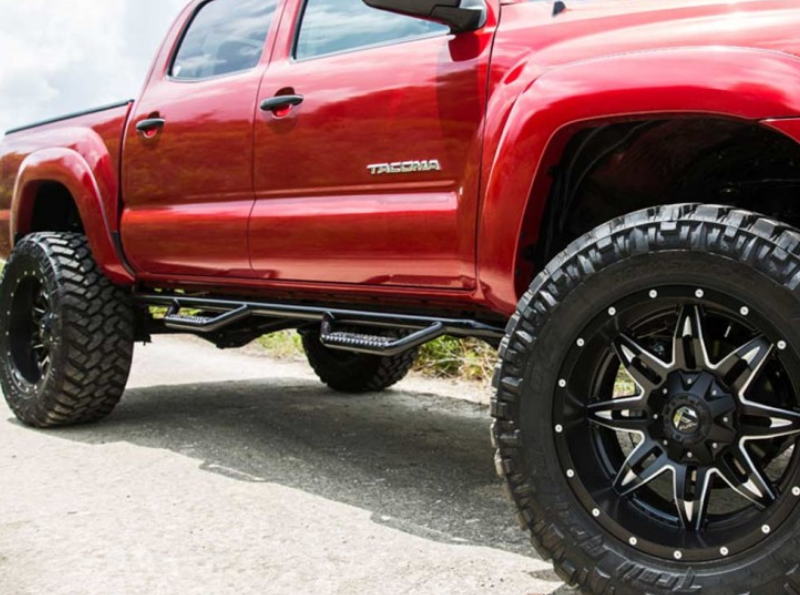 Truck Steps