Primary tabs
Mountain Top Retractable Tonneau Cover
EVO roll covers are designed for adventure and built to last, offering:
- Advanced technology. For convenience and safety, the EVOe boasts remote key fob, dual-speed belt drive, soft-close mechanism, one-click auto calibration, manual mode in case of power failure, and emergency stop and reverse.
- Cutting-edge design. With a smooth finish and infinity design, EVO is sleek and sporty to match the lines of modern pickups.
- Maximum protection. EVO has security covered, with knife-proof aluminum slats and no external handle.
- Space and practicality. EVO's clever design sits on top of the tray which increases clearance height. Together with the smallest canister on the market, EVO offers maximum storage space.
- Weather resistance. Designed to withstand the wettest conditions, EVO boasts a 6-point water management system that drains up to 40 litres per minute.
- Easy accessory installation. With built-in accessory tracks and a unique ClickTech system.
- Strength and durability. Built to last, EVO is made from lightweight powder coated aluminum that looks better for longer.
Available for the following trucks:
2015-2021 Ford F-150 5.5'
2015-2021 Ford F-150 6.5'
2019-2021 Chevy Silverado / GMC Sierra 5.9'
2019-2021 Chevy Silverado / GMC Sierra 6.5'
2014-2021 Toyota Tundra 5.7'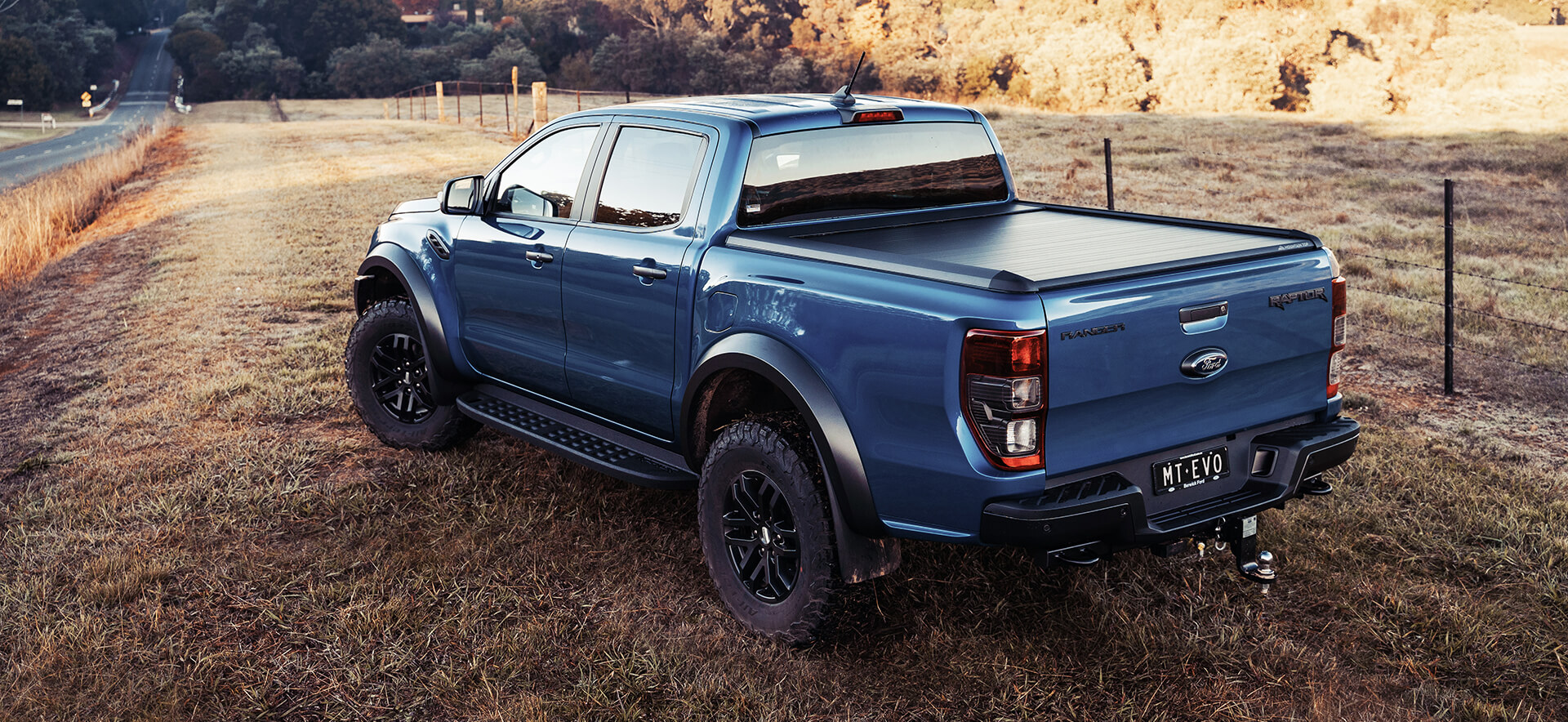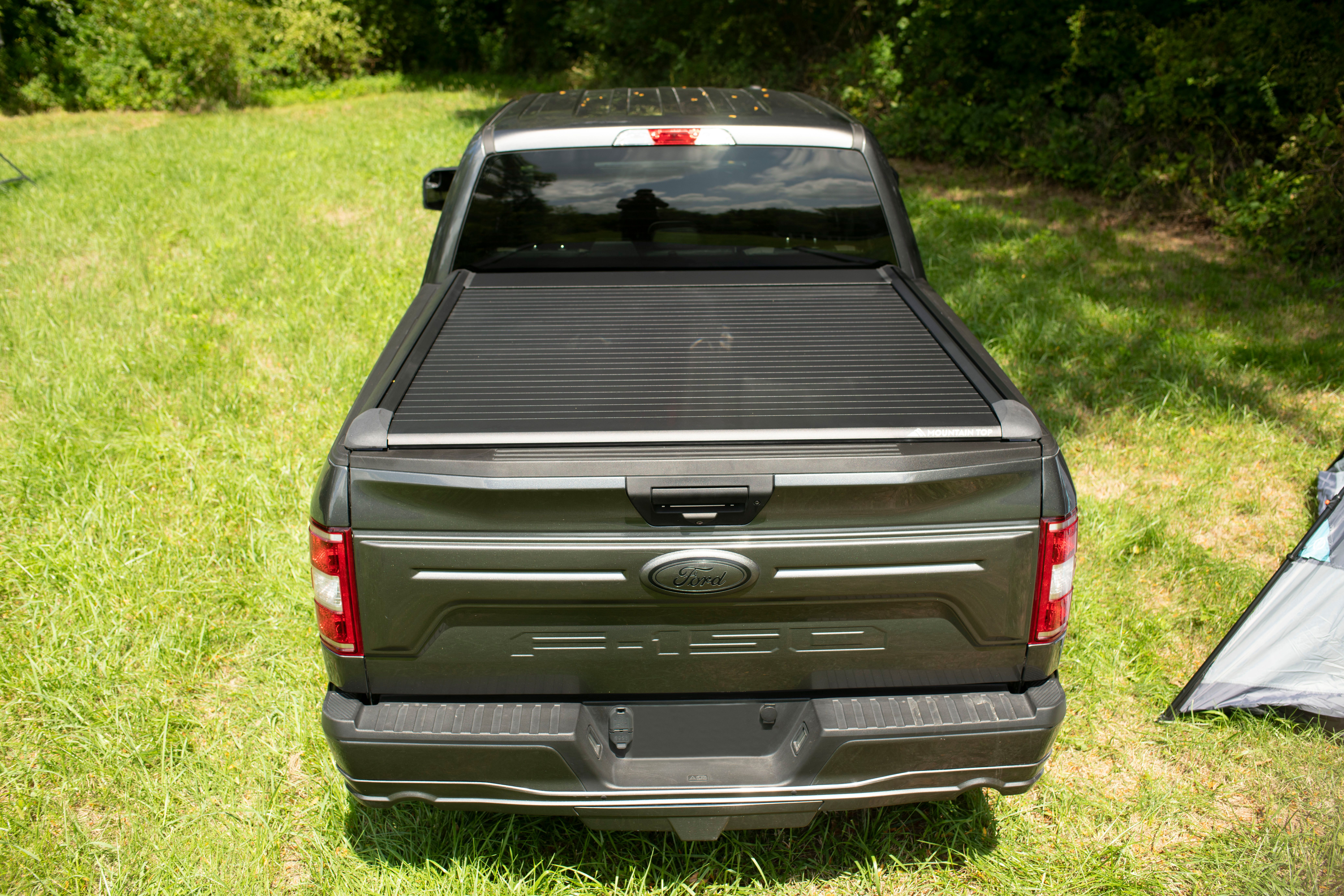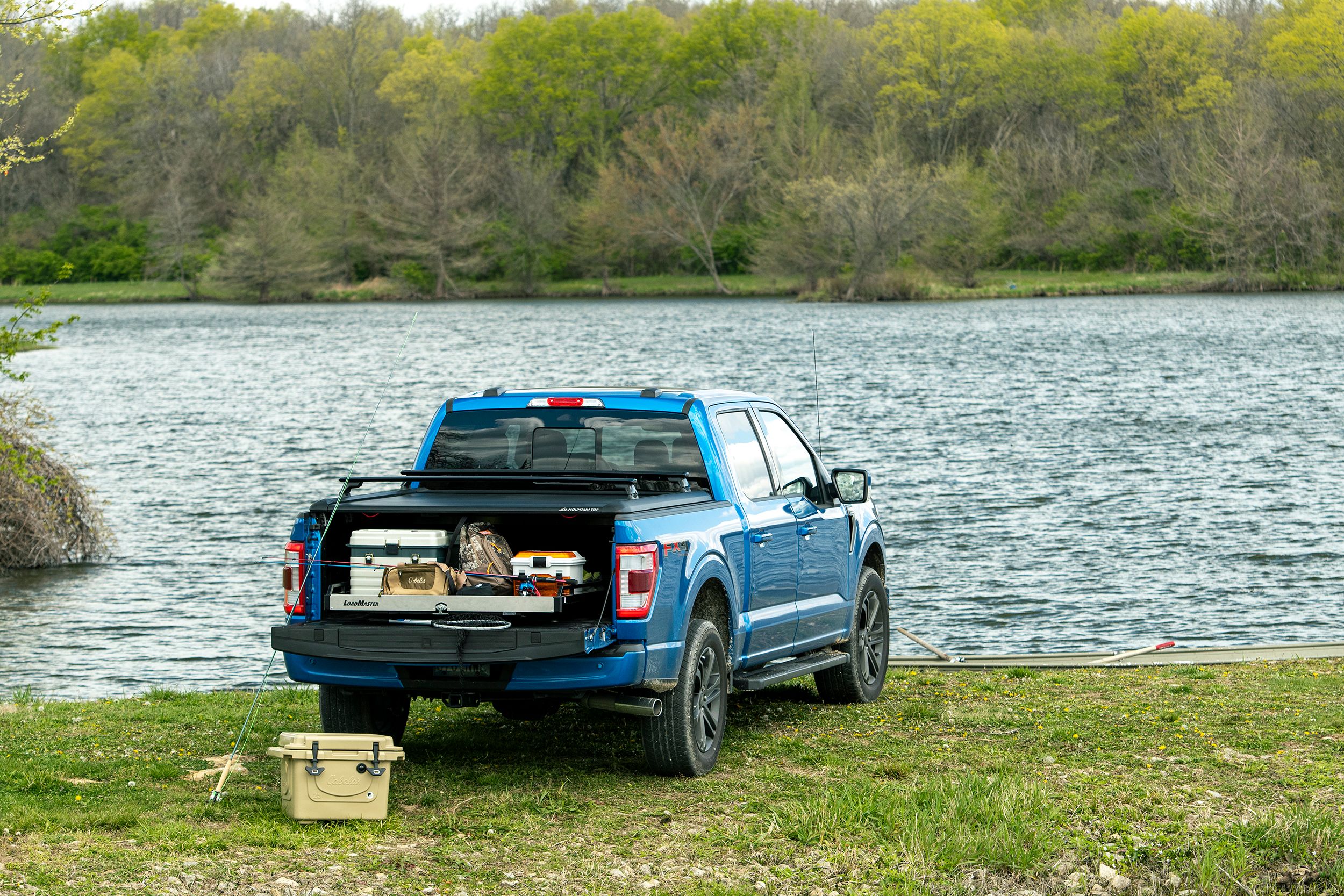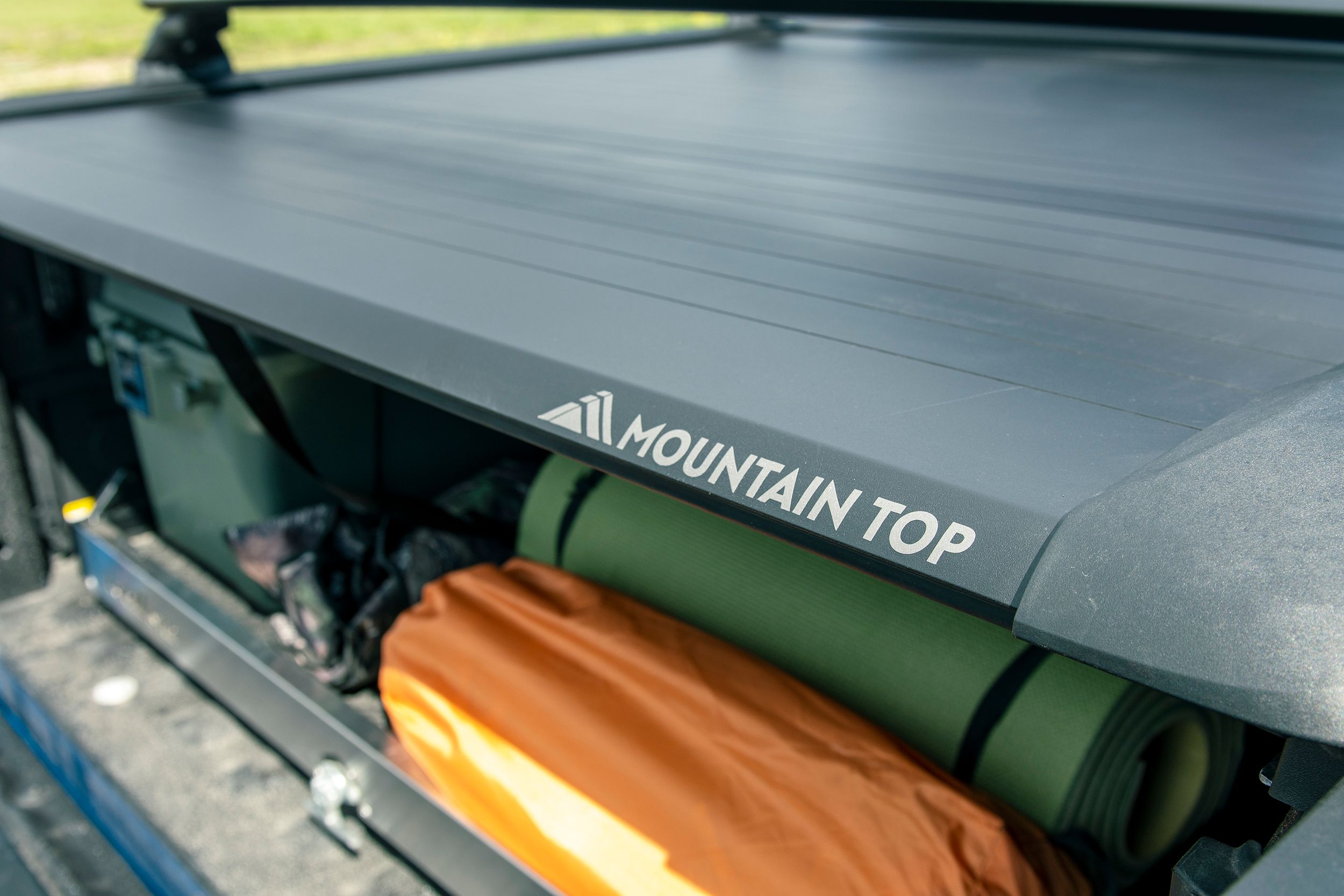 Ranch Fiberglass Tonneau Cover
Tonneau Covers