Primary tabs
Use the DECKED unit for CONSTRUCTION:
DECKED offers a solution to the constant problem of moving and reorganizing your tools and materials as you transition from jobsite to lumberyard and back. With a 200lb per drawer payload capacity. you can keep your tools, gear, lunch, and other important items organized and out of the way leaving the deck for everything else. With a 2.000lb payload rating on the deck. there is no compromising the utility of your bed with DECKED.
Use the DECKED Unit for OUTDOOR USE:

Keeping your skis, boards, climbing rack, camp gear and about everything else out of the weather and organized is what DECKED is all about. You can dial in everything you need for that epic journey or weekend warrior escape neatly and out of the way. With a 200lb per drawer load rating and a 2,000lb payload capacity on the deck, this bad boy can take about everything you can throw at it. Storage dividers and tray accessories allow for fully customizable organization in the bed of your truck for all the gear you need to throw at mother nature.
Use the DECKED Unit for HUNTING:
Hunting big game, waterfowl, even snipe requires a bevy of gear. DECKED's weatherproof and secure drawer system is designed to store your guns, ammo, decoys, cold beers and even that last lunch your wife will ever pack for you. Use the accessory drawer trays and dividers to dial in your system for whatever game you are pursuing. With DECKED you get all this storage and can still load up the bed with your ATV/motorcycles or set it up as your place to crash after a long day or late night arrival at camp.
Whatever your needs are, let the DECKED System keep you dry, organized, and secure!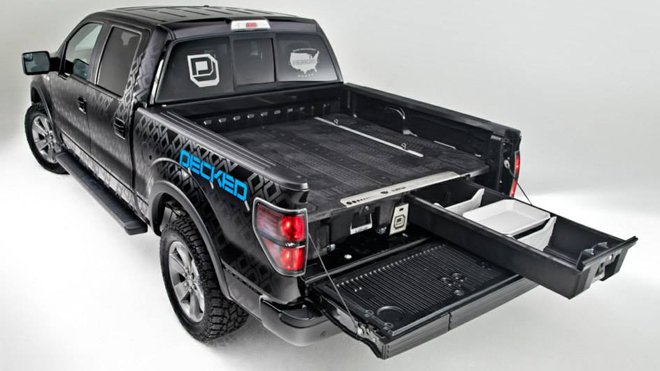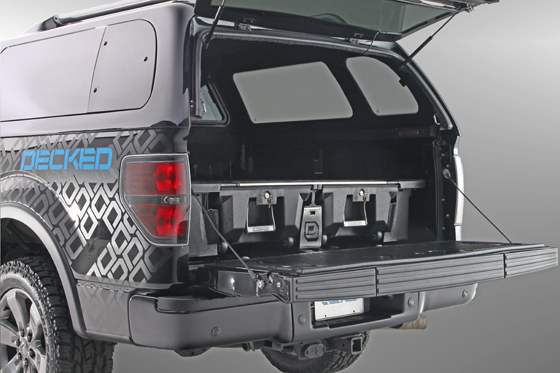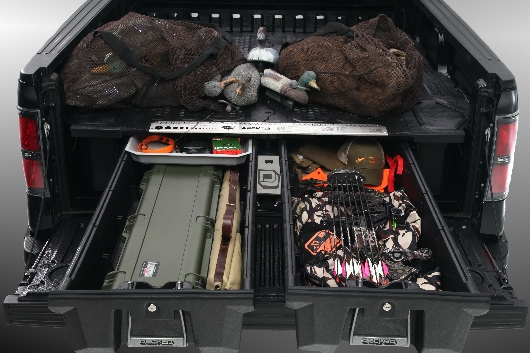 DECKED Truck Bed Storage System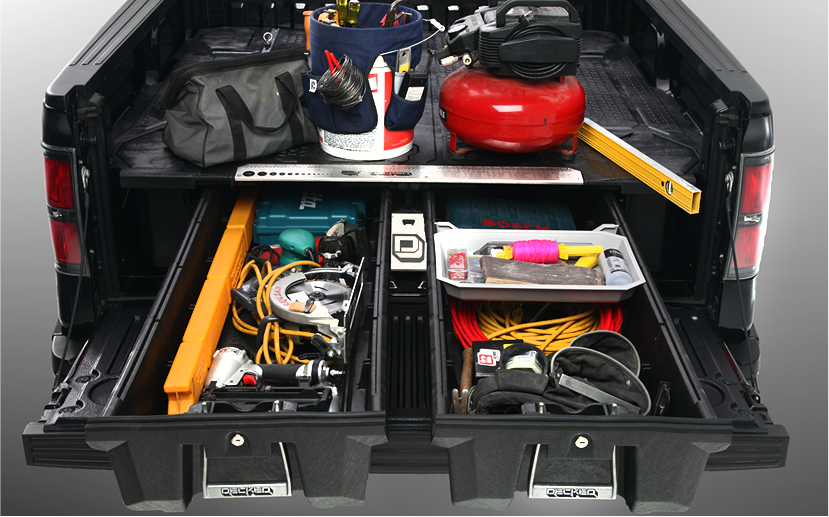 DECKED Truck Bed Storage System - Mountain Biking

DECKED Truck Bed Storage System - Hunting

TRICK MY TRUCK - New Truck Customization - DECKED System - Best way to organize your gear
Decked Storage Drawers
Truck Storage Solutions
Commercial/Work/Fleet