Primary tabs
BAKFlip FRP COMPOSITE Hard Folding Cover
If you're in the market for a solid, robust, impact resistant, all season truck bed cover that performs as well as it looks, the BakFlip FiberMax hard folding tonneau is built for you. The BakFlip FiberMax is the perfect balance between the popular all aluminum BakFlip G2 and the Premier FRP composite BakFlip F1 tonneau cover. BAKFlip FiberMax includes all of the features of a standard aluminum BAKFlip, but with an FRP (Fiberglass Reinforced Polymer) surface, making the cover dent, scuff and ding resistant, as well as a high glass finish which is cooler to the touch. The FiberMax has a tough tough aluminum substructure, robust hinge design and patented slam latch system make the FiberMax an easy-to-use, dependable cover that is built to last.
• FRP (Fiberglass Reinforced Polymer) panel top skin
• High gloss FRP Skins are cool to the touch
• Patented rail design with load-bearing flange to support heavy loads
• EPDM outer rail seals for maximum water resistance
• UV resistant for long-term durability
• 100% bed access
• Quick-release attachment system
• Weight rated up to 300 lbs. of evenly distributed weight
• 2-year warranty
The FiberMax is widely available for most models of Chevy, GMC, Dodge, Ford, Honda, Nissan, Toyota, Mazda, Isuzu, Mitsubishi and VW pickup trucks. Feel free to browse through the BakFlip FiberMax products and select one that's right for you.
(most trucks, call for details)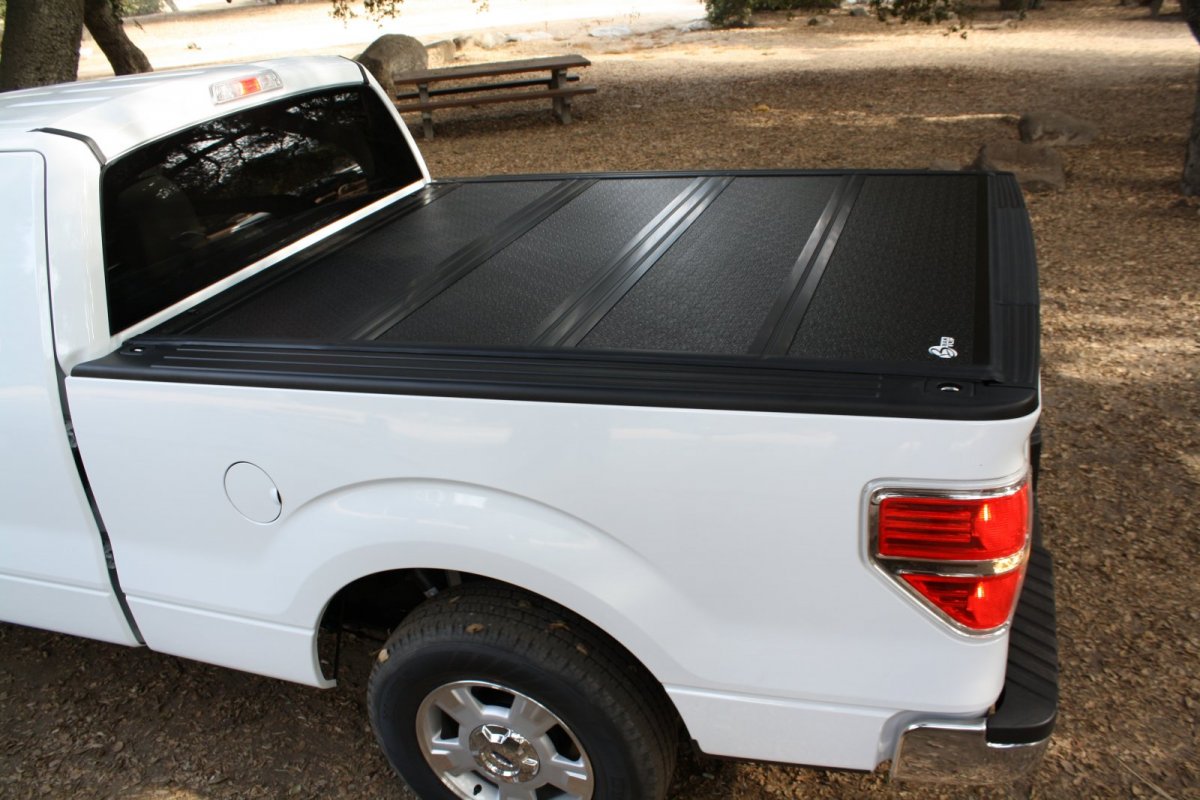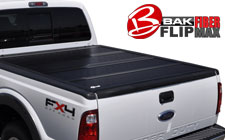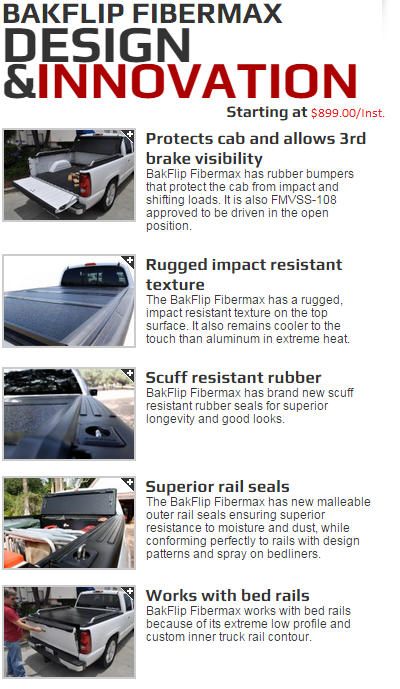 BakFlip FiberMax Tonneau Cover
Tonneau Covers
Bak Flip Tonneau Cover