Primary tabs
BAKFlip CS/F1 COMPOSITE SERIES W/RACK Hard Folding Cover
The BAKFlip CS/F1 offers the same flexibility and convenience of the CS, now with an FRP (Fiberglass Reinforced Polymer) high-gloss surface for increased rigidity and protection from dent and dings.
BAKFlip CS/F1 has all features of the CS PLUS :
• Hard folding fiberglass cover with integrated contractor rack
• Advanced impact resistant construction
• Premium density solid EPS foam core
• Heavy-duty hardware and components
• Upgraded latch housing for long-term durability
• Extended 3-year warranty
WHY UPGRADE?
The CS/F1 is your top choice when looking for a more durable and versatile cover and rack option. Designed for contractors, sports enthusiasts, and anyone looking to utilize a tonneau cover and rack simultaneously, the CS provides flexible loading features to accommodate a variety of cargo from utility equipment and construction materials, to sporting goods and appliances.
The CS-F1 is widely available for most models of Chevy, GMC, Dodge, Ford, Nissan, Toyota, Mazda, Isuzu, Mitsubishi and VW pickup trucks.
Call for Pricing and Installation Details!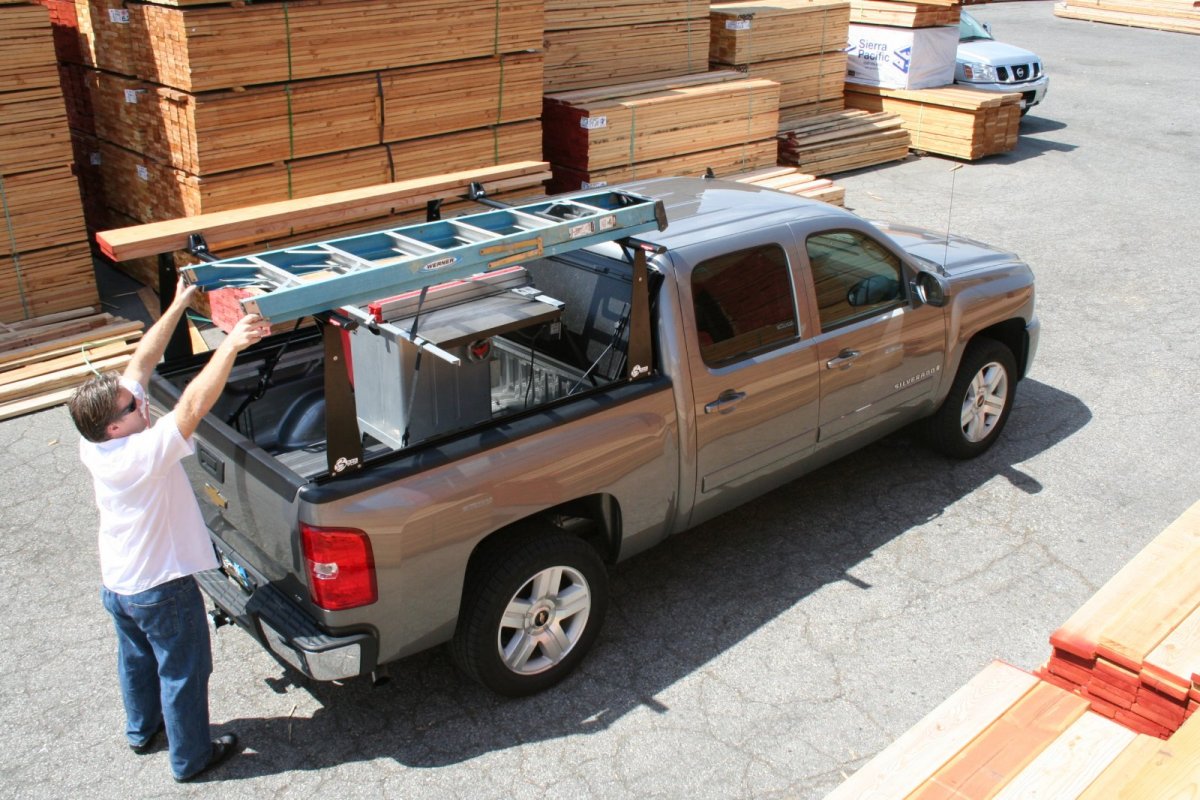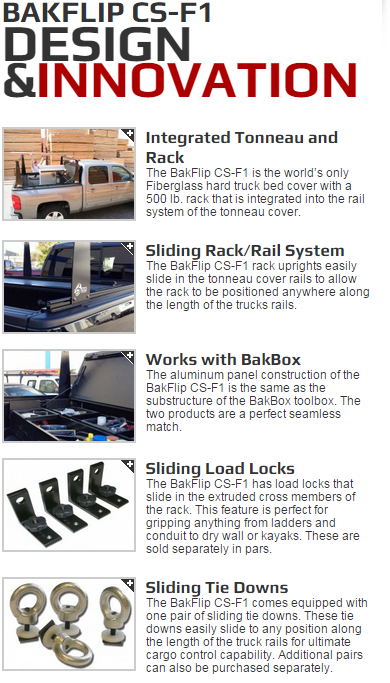 BakFlip CS folding tonneau cover and rack combination
Tonneau Covers
Commercial/Work/Fleet
Bak Flip Tonneau Cover