Primary tabs
ARE DCU Aluminum Truck Cap: ***See Basic Pricing Guide Below***
With over 200 variations to choose from, you can create the perfect cap to fit your work needs. Our rugged, fully welded frame construction offers years of durable service, no matter what the weather or job. There's a reason that the A.R.E. DCU Series is the only truck cap that received a 10 out of 10 rating by Handyman Magazine readers. Let us help you build a customized work cap that helps you get your work done more easily and efficiently. We also specialize in fleet work, so give us a call for your best price.
Deluxe Commercial Unit Series Truck Cap Features:
VERSATILE
A.R.E. DCU's offer an array of options to fit your specific needs. Whether your line of work is construction, maintenance, delivery, or any other job that requires easy access and or high volume. A.R.E. builds a DCU that will make your job easier. DCUs feature STRATTEC® lock cylinders in our folding T-handles on all doors. Options to customize your DCU include: a selection of door sizes and window options, various toolbox configurations and roof ladder racks. A.R.E. will custom-build a DCU to meet your needs.
CUSTOMIZABLE
EXTERIOR SKIN is available in .035 white aluminum. Roof skins are made with mesa-type metal for extra strength. DuPont® base coat/clear coat paint is available to match the truck's color code so that your truck has the look that your business deserves.
DuPont® option gives you a high volume capacity with 90* sides and front with a radius curve top front for better fuel efficiency.
RADIUS FRONT option gives you a high volume capacity with 90* sides and front with a radius curve top front for better fuel efficiency.
HEIGHTS are optional. Standard heights are 20", 23", 26", 29" and 36" and special heights taller than 36" are possible to fit your needs.
FOSSLINER® - Polyester fabric inner prevents condensation from collecting on the interior of the roof and or on the sides.
ROOF RACKS are optional, and can be upgraded to your specifications with extra supports, or different lengths. Customized locking ladder racks are available.
SIDE DOORS feature our folding T-handle, which utilizes an automotive style lock for additional security.
TOOL BOXES are offered and can be designed with dividers to fit your needs. Fold down shelves can be added to the toolbox to assist in working from the side of the truck.
REAR DOOR options include a ½ rear lift door, double full doors, a single full door and a full hatch door. Rear doors and side doors are keyed alike for convenience.
WINDOWS are optional on the front, sides and rear for visibility.
DCU Options:
.035 Thickness
Metal Skin Colors Black, White, YZ (Ford) White
Dupont® B/C Paint
Black or White Trim
Height 20", 23", 26", 29", 36"
Wedge Design 23/29", 26/32", 30/36"
Slanted Sides / Straight Front
Radius Front / 90° Side Walls on 29" and 36" Units Only
Insulation / Condensation Barrier
Metal Inner Skin
Double Full Doors
Single Full Door
Full Hatchback Lift Door
Dark Tint Radius Windows
Win-door Access Door
Sliding Front Window
Solid Front Window
Security Screens
Full Length Side Door
Double Side Door
Tool Bins
Dividers in Tool Bins
Fold-Down Shelves
Brake Light
12V Interior Lights
Auto Light Switch on Doors
3 Port 12-Volt Multi Socket
Economic Aluminum Ladder Rack
Commercial Locking Ladder Rack
2023 ARE DCU Retail Pricing (standard .035 metal): 4/1/23
| | | |
| --- | --- | --- |
| 23"- $2275.00 | 26"- $2325.00 | 29"- $2400.00 |
| 36"- $2529.00 | 23-29" Wedge: $2525.00 | 26-32" Wedge: $2600.00 |
| 30-36" Wedge- $2700.00 | | |
Standard: standard side access doors, colors (white, black, dove) Gray **Optional white trim
| | | |
| --- | --- | --- |
| Paint 23"- $399.00 | Paint 29-36"- $475.00 (or full doors) | |
Front Options:
| | | |
| --- | --- | --- |
| Front Picture: $80.00 | | Front Mit Slider: $120.00 |
| | Front Mesh: $100.00 | |
Rear Options:
Rear Pic. Radius: $100.00

Metal Skin- $75.00 (door only)

Double Walk-in (no window): $375.00

Double Walk-in w.rad.: $490.00

Hatch Back (no window): $375.00

Hatch Back (w/window): $475.00

Rear Mesh: $100.00 per window
Side Options:
Full-Length 88" doors: Standard Inner Door Skins: $75.00/Side Double Side doors: $140.00/Side
Radius Side Windows: $90.00/each Radius window/sliding w/screen: $155.00/each Windoors: $250.00/each
Toolbox Options: add divider price to base toolbox price
| | | | |
| --- | --- | --- | --- |
| Full Length T. Box- $175.00/per side | #1 Div- $85.00 | #2Div: 105.00 | #3Div:$110.00 |
| #4Div: $125.00 | #5Div: $170.00 | #6Div:$85.00 | #7Div: $175.00 |
| #8Div:$120.00 | #9Div: $120.00 | #10Div: $175.00 | #11Div:$175.00 |
| #12 Div- $165.00 | #13 Div- $120.00 | #14 Div.- $125.00 | #15 Div.- $125.00 |
| Fold Down Shelf- $120.00 | | | |
Keyless Entry:
| | | |
| --- | --- | --- |
| 3 Locks: $625.00 | Plug N Play (if available): $120.00 | |
Rack Options:
H Rack w/Center: $195.00

2 center supports: $245.00

JetRack: $290.00

Rack Plates (for Alurack/Ergo):$95.00

Alurack (80/96/120):

$899.00/$1025.00/$1099.00

** add $95.00 for plates

Ergo Double Clamping: $1025.00

** add $95.00 for plates

Ergo Single Rotation 6': $1799.00

** add $95.00 for plates

Ergo Single Rotation 6': $1899.00

** add $95.00 for plates

Ergo Double Rotational: $2499.00

** add $95.00 for plates
Lighting/Rear Camera:
Back-up Camera/ Harness: $375.00

LED Strip Lights: $135.00/each

(Order w/ARE)

Batt. Dome: $45.00/Each

12V LED Dome: $45.00/each

Prop Switch: $40.00/each

6 slim strobes w/remote switch: $899.00

6 slim strobes w/remote switch + Beacon: $1699.00

6 slim strobes w/remote switch + 2 Beacons: $2150.00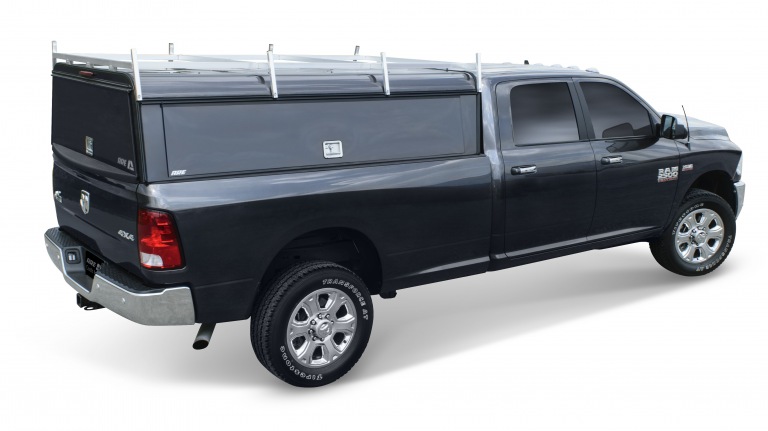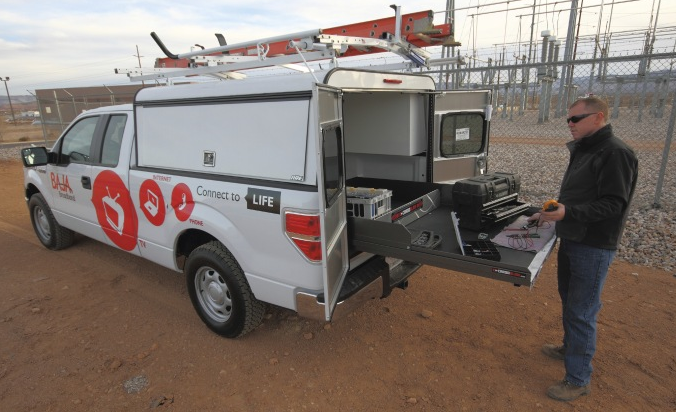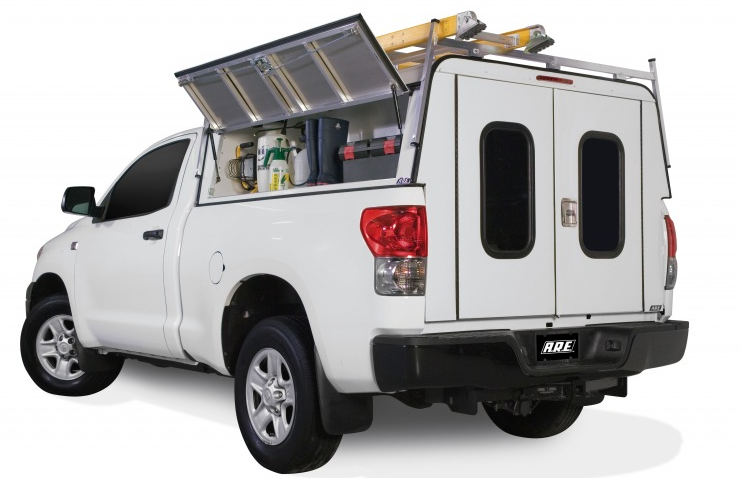 DCU Series Truck Cap - A.R.E. Truck Caps and Tonneau Covers
Aluminum Commercial Truck Caps
ARE Commercial Truck Caps
Commercial/Work/Fleet