Primary tabs

The Ranch Echo is a true value, yet gives your truck a nice refined look! The Echo comes standard with wrap-over trimless base rails, dark-tinted side windows, and rear LED brakelight.
SALE- Only $1350.00/painted and installed!
Standard Features:
Front Picture Window
Dark Tinted Side Windows
Dual T-Handle Rear Door
LED Third Brake Light
Quick Connect Wire Harness
Tri-Cel Honey Comb Reinforced Roof
Axalta Automotive Paint
Trimless Edges
"Unibody" Molded and Rolled Fiberglass Base Rails
Ti02 Mixed Whitening Resin Solution
Black Powder Coated Hardware

Ranch Fiberglass Cap Options:
Ranch Fiberglass offers many ways to customize your cap to fit your needs. Below are some of the great optional features that are available for this cap.

12V LED Dome Light

Access® Strip Light

Battery LED Dome Light

Cargo Net

Interior Clothes Hanger

Interior Fabric Headliner - Cap

Interior Fishing Rod Holder

Lockable Interior Security Box

Painted Fiberglass Rear Door

Roof Rack Systems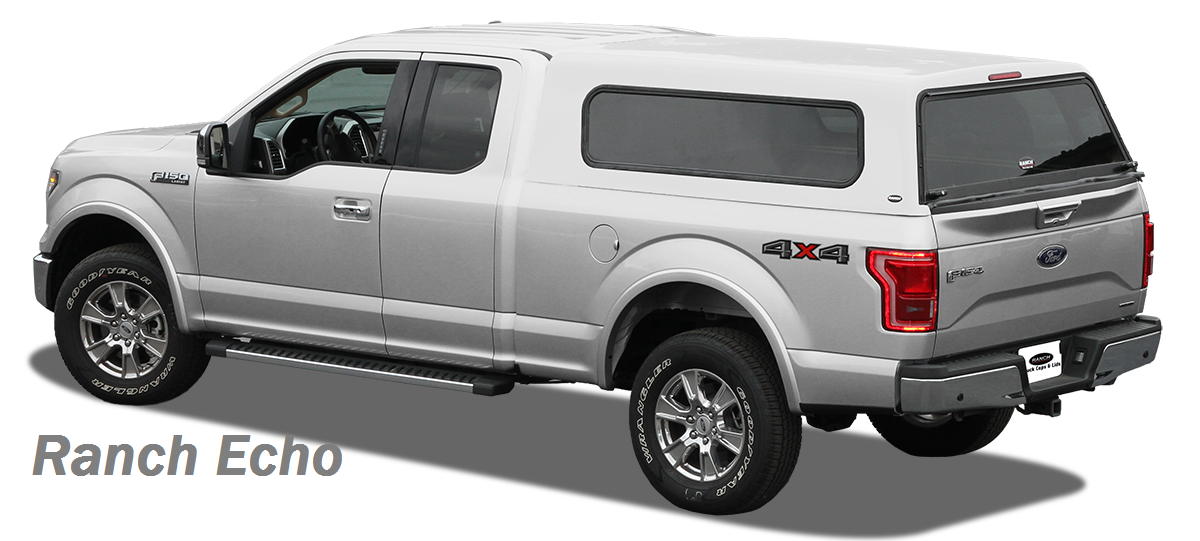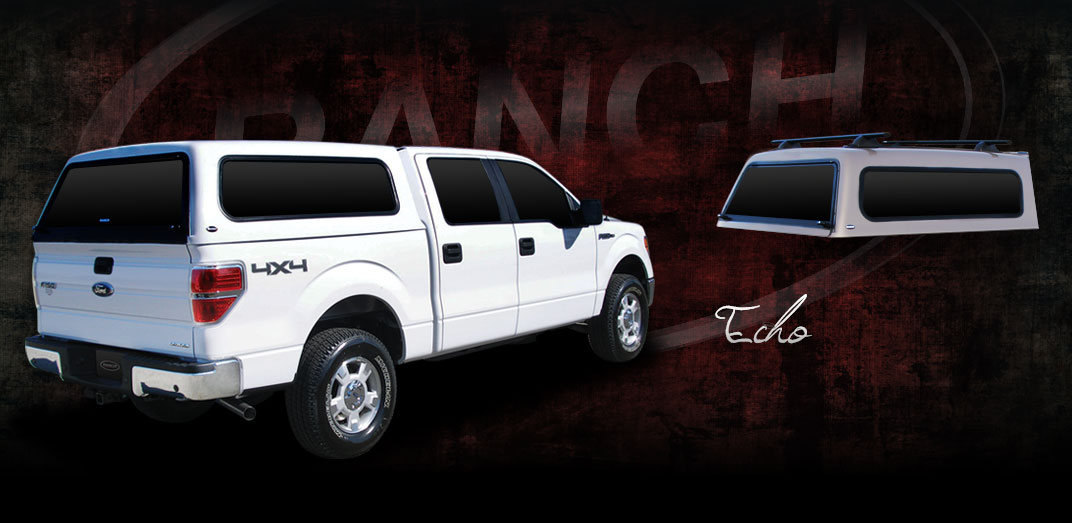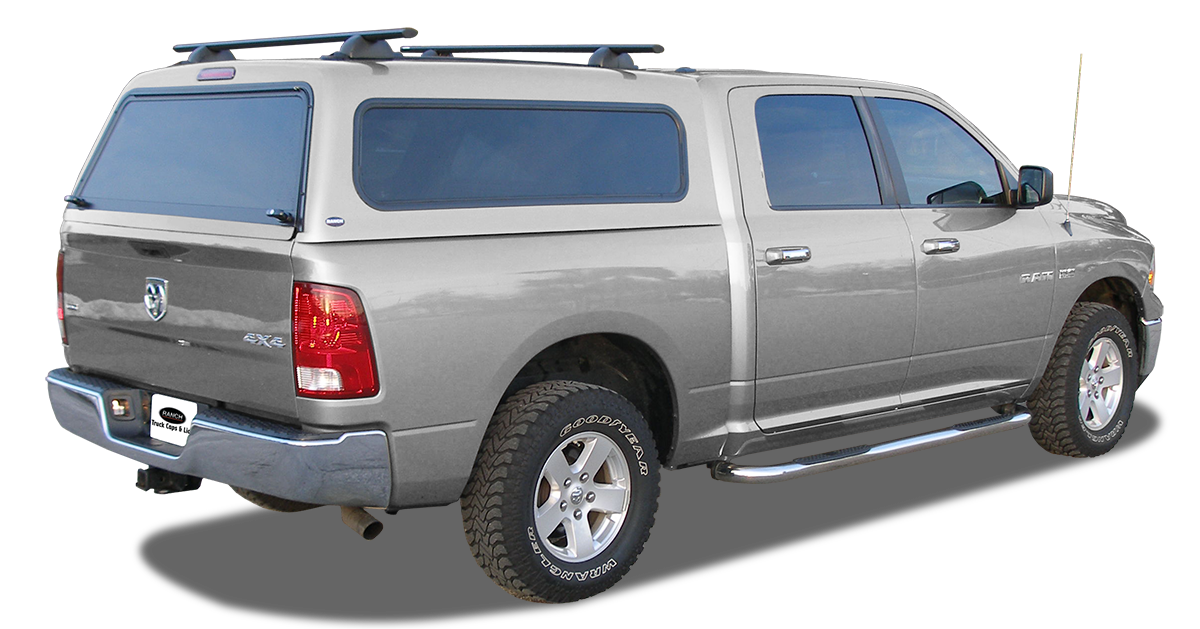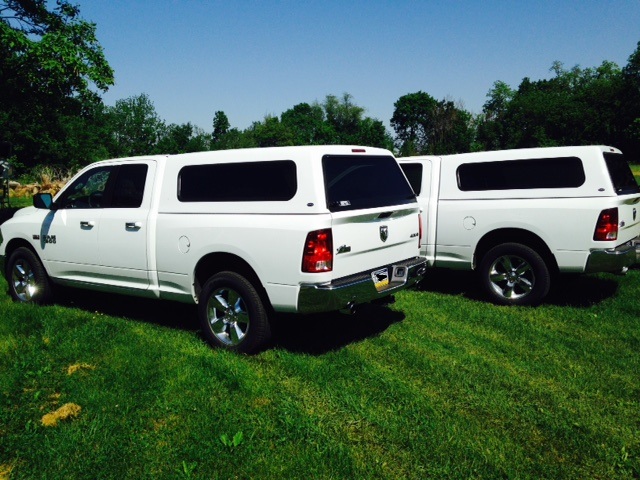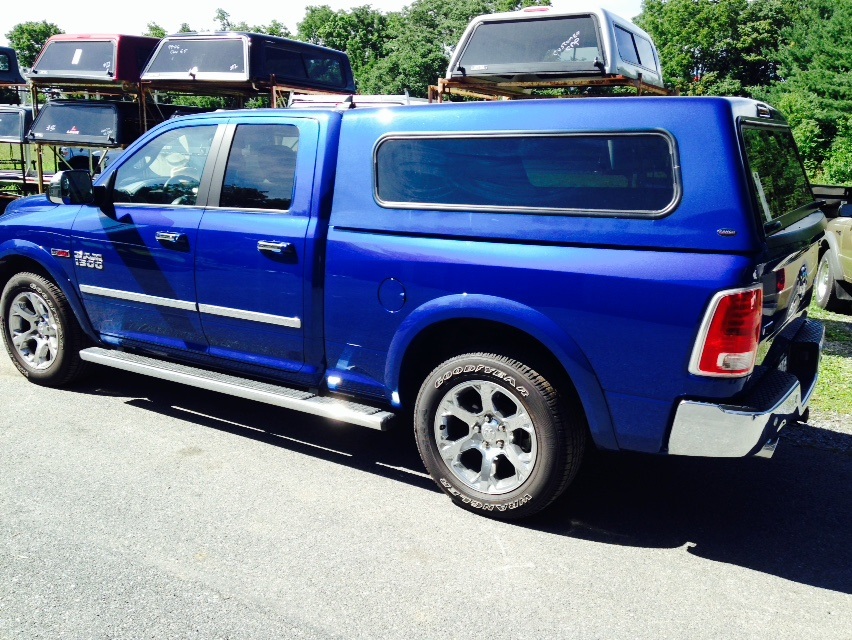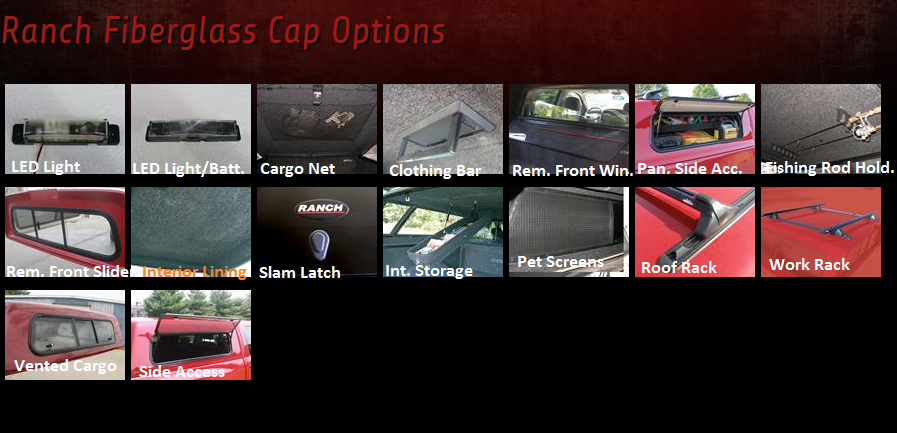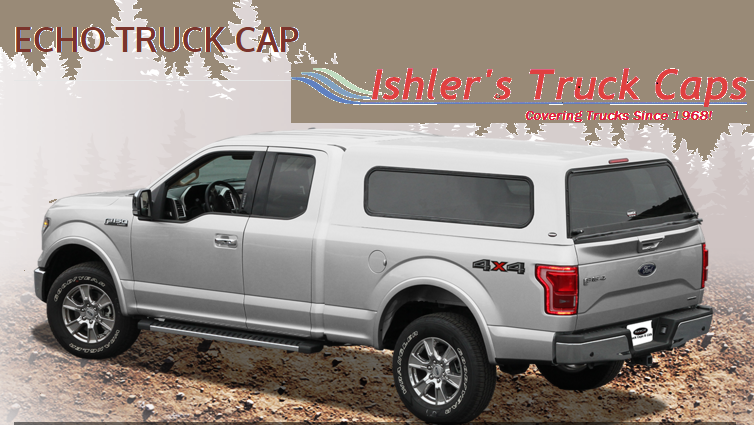 New Truck Caps
Ranch Fiberglass Truck Caps